World Book Day/Library Trips
World Book Day/Library Trips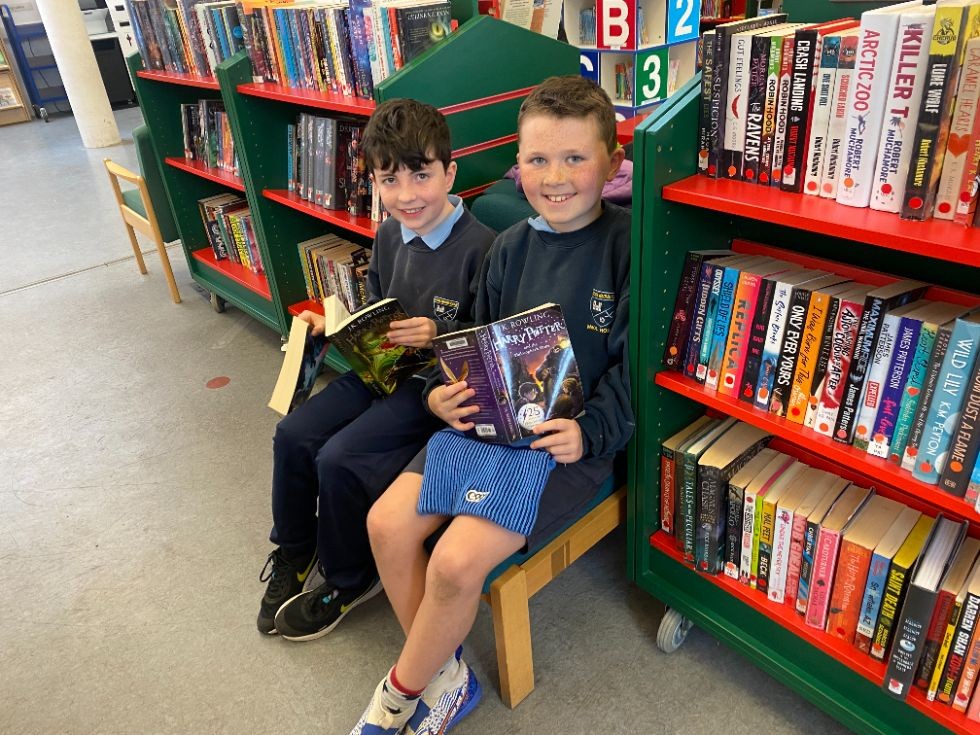 Our pupils wore comfy clothes to school as we promoted reading for enjoyment on World Book Day. It is wonderful for our pupils to be part of this worldwide celebration of books and reading. Pupils enjoyed 'DEAR' time where they had to 'Drop Everything and Read.'
During the 2022-2023 school year, we introduced two termly visits to Dunboyne Library for our pupils in 3rd and 4th class. The aim of these visits was to encourage pupils to engage with their local library, to develop a love for reading and to understand how to search for books in the library. Pupils really enjoyed these library visits. Our 1st and 2nd class enjoyed a visit to Dunboyne library for a workshop with a children's author and illustrator.
We had a guest speaker from Kilcock Library visit each class to tell us about their library services. We also would like to thank Kilcock Library for the Junior Infant Welcome to School book bags for our incoming Junior Infant class.
20th Jul 2023
Well done to our 6th Class pupil Oliver Collins on the publication of his very own...