Summer Programme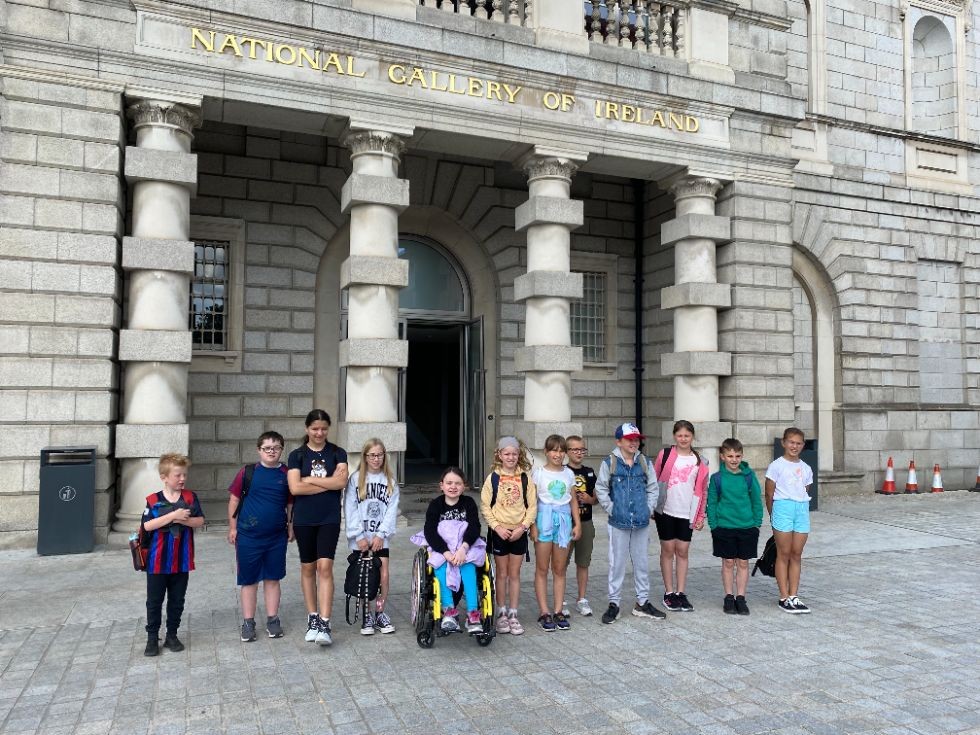 The school facilitated two weeks of the summer programme during the summer holidays. The theme of this year's programme was 'Building Confidence and Connections.' The aim of the programme was to build relationships, consolidate learning, develop well-being and plan for successful transitions. These aims were targeted through a range of interactive and engaging activities, The participating pupils thoroughly enjoyed all aspects of the programme.
Each morning we commenced with the option of toast/cereal while playing board games and enjoying morning chats with one another. This social time enabled pupils to settle in and socialise with peers in a positive and relaxed environment.
Our pupils then engaged in focused activities including Numeracy, Literacy and Social/Emotional regulation tasks. Fun and interactive activities integrated seamlessly into Literacy and Numeracy learning for example pupils engaged in procedural writing following baking, cooking and STEAM activities.
A range of activities were enjoyed including arts and crafts, creating tie-dye t-shirts, clay making and painting, making homemade pizzas and baking fairy cakes, rice krispie buns, marshmallow top-hats and chocolate brownies. Pupils enjoyed some STEAM challenges including constructing a bird house and making an instrument from recycled materials. Co-operative games played outside developed team work and co-operative skills.
Both weeks of the camp, the pupils departed for Dublin City on an outing. The first week pupils visited the National Gallery of Ireland and enjoyed viewing the paintings on display as well as availing of a workshop where they painted their own masterpieces. Following this, the pupils visited the Natural History Museum (Dead Zoo) and carefully examined the stuffed creatures. The second week pupils visited the National Museum of Ireland Archaeology where they viewed the famous Ardagh Chalice and Tara Brooch as well as developing their knowledge of the Stone Age. Following this, the pupils enjoyed a visit to the National Concert Hall for the lunchtime orchestral performance by the RTE National Symphony Orchestra. What a fabulous experience this was.