Outdoor Learning and Forest School
Outdoor Learning and Forest School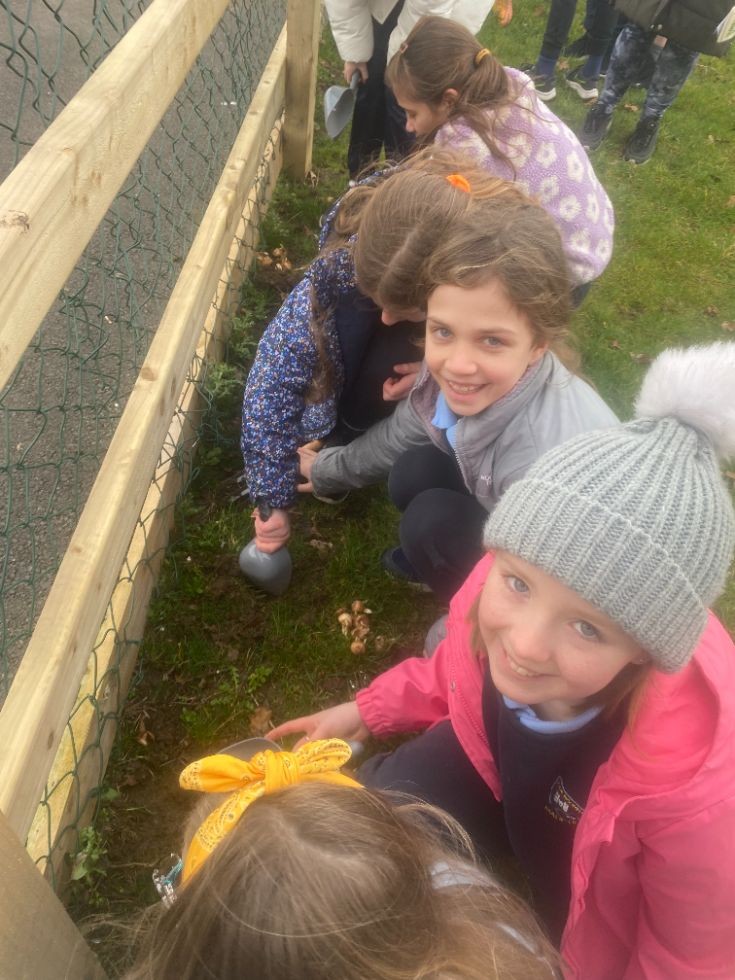 Our pupils were very excited upon their return to school to see our new outdoor classroom in situ and the commencement of the development of our sensory and wellbeing garden which we have named 'Gairdín Foghlama agus Fás.'
Our Junior, Senior, 1st and 2nd class pupils participated in both the 'Incredible Edibles' and 'Budding Gardener's' competition this year growing vegetables in our school garden.
We were delighted to achieve our 'Pride of Place' award for our efforts to maintain growth of plants and flowers on our school grounds.
Our Junior and Senior Infant pupils had the wonderful opportunity of engaging in a six-week block of 'Forest School' facilitated by expert Ciara Hinksman. We were awarded this programme which was fully funded by the Heritage Council of Ireland and Forest School Ireland. Pupils learned about plants and nature on the school grounds as well as visiting nearby Larchhill Arcadian Gardens where they learned a range of outdoor skills. Forest School is a child centred approach that offers opportunities for holistic growth. It develops confidence and self-esteem through hands-on experiences in a natural setting. It was thoroughly enjoyed by the participating pupils and staff.