Welcome to the Website of St. Joseph's National School, Mulhussey
Welcome to our school website. This website will provide you with our school information, news, updates and a taster of the many curricular and extra-curricular activities that we engage in. We hope that you enjoy the visit to our school website. Please contact the school office by emailing maolhosae@gmail.com with any queries you may have.
The school is situated in the rural area of Mulhussey which is part of the parish of Kilcloon, Co. Meath, situated approximately 7km from Kilcock and 8km from Maynooth, Co. Kildare.
St. Joseph's National School, Mulhussey opened its doors in 1964. Since then, the school has grown with a current enrolment of 100 pupils. We have four multi-grade mainstream classes; Junior and Senior Infants, 1st and 2nd class, 3rd and 4th class and 5th and 6th class as well as one AEN teacher, one Shared AEN teacher, 2 SNA's along with our school secretary and ancillary staff. The original school building has been extended in recent years with the addition of a new classroom which opened in 2021. We are currently developing an outdoor classroom and sensory and wellbeing garden which will facilitate bringing our learning outdoors.
The Catholic ethos of the school is evident through all aspects of school life here at St. Joseph's National School. We ensure to provide our pupils with meaningful, experiential learning opportunities where each student can reach their full potential, enhance their self-esteem and develop their knowledge and skills.
We foster a restorative approach across our school which supports our positive school climate. This approach means that we focus on building and maintaining positive relationship, nurturing connections and if needed repairing relationships in a healthy and fair way where the voice of each individual is heard.
Our school is a community where pupils, parents and teachers collaborate and work in partnership for the children. Our school is democratically run by a Board of Management. We have an active Parent Association Committee who work continuously to support the school.
On behalf of the school community, I would like to thank you for visiting our website. We look forward to sharing our learning, events, school news and updates with you.

Le gach dea-ghuí,
Mrs. Madden
Principal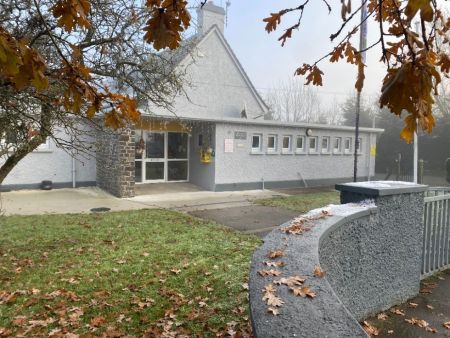 Latest Photographs