Student Council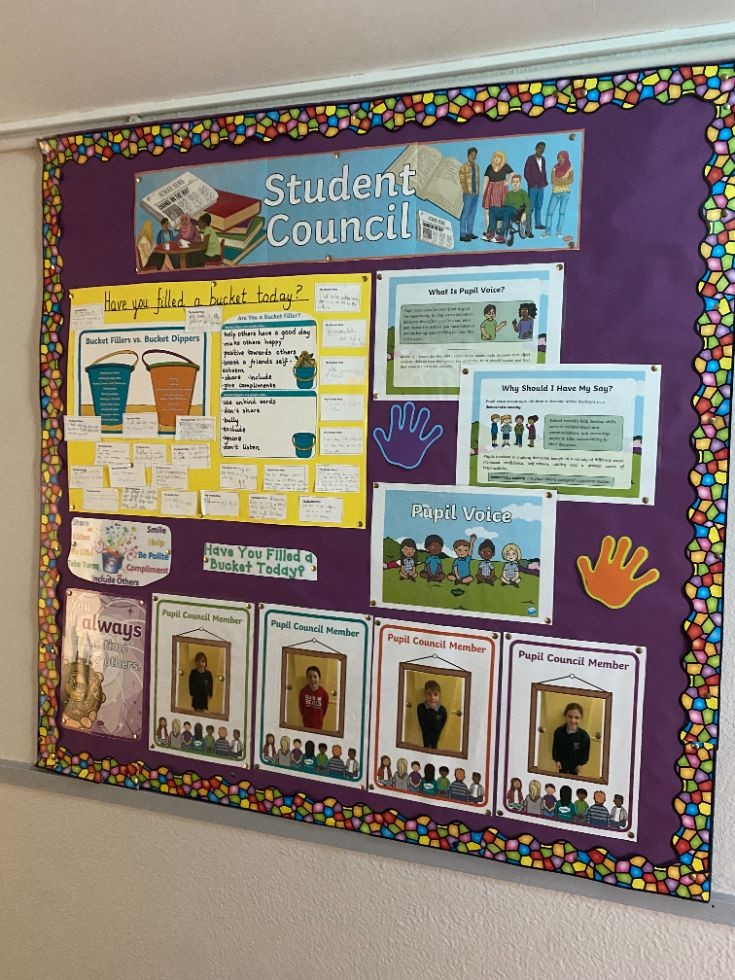 Here at St. Joseph's N.S. we believe that our pupils have a vital role to play in creating a positive and welcoming school environment conducive to learning and happiness. We believe that our student council plays a requisite role in achieving this. One pupil from 3rd, 4th, 5th and 6th class are elected by their peers to form the student council every September.
The role of our student council is to;
Provide an opportunity for pupils to voice their opinions and offer suggestions in relation to many aspects of school life.
Act as a channel of communication within the school organisation, between pupils and between home and school.
Represent the school in a positive way at school events.
Through our Student Council, we strive to give our pupils a more active role in the organisation of our school and ensure they are listened to and respected for their ideas. We are very proud of our student council representatives this year who have played a significant role in organising and helping with many school activities and events.